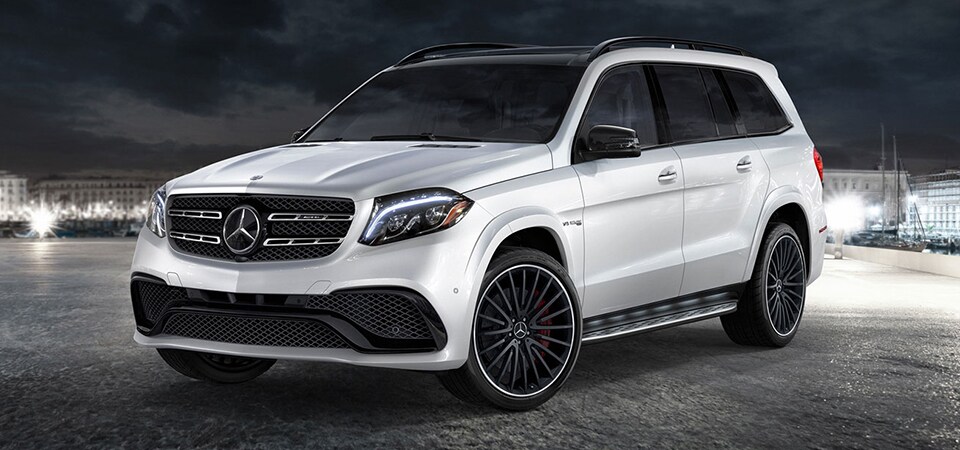 Call 877-251-8547 To Learn More About the 2018 GLS
Saying that the new 2018 Mercedes-Benz GLS SUV lineup at Hendrick Motors of Charlotte is state-of-the-art and cutting edge is an understatement of epic proportions. Along with the plethora of innovative features that the driver and front passenger get to enjoy, our engineers went the extra mile to make sure that rear-seat passengers aren't going to be left out. A pair of sizable and sharp flat screens behind each front head restraint give your 2nd-row passengers a front-row seat for DVD movies, video games and more. With multiple inputs, two remotes and two DVD players, rear-seat passengers in the 2018 Mercedes-Benz GLS can choose to enjoy themselves individually or together, with audio played via two wireless headsets or through the GLS sound system.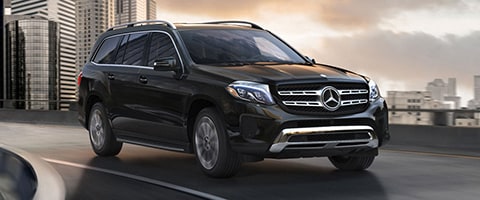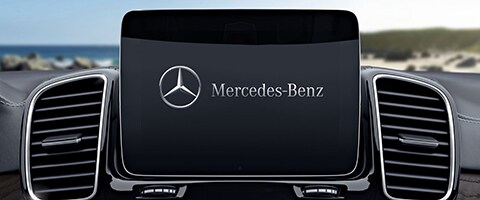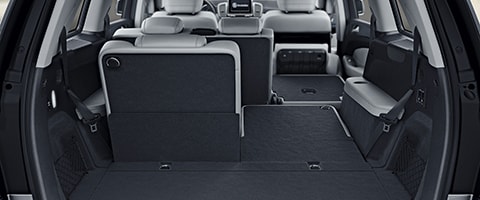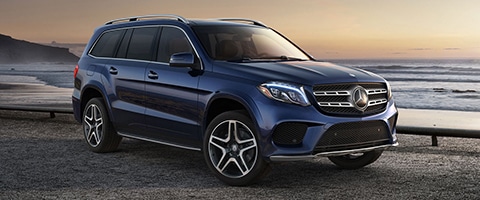 Measures that Matter
From striking styling to the latest in automotive innovation, leadership runs in the GLS SUV family. For model year 2018, Mercedes-Benz GLS models were engineered and equipped to set the bar when it comes to modern day 7-passenger luxury SUVs. With their legacy of leadership and seamless styling, the new 2018 Mercedes-Benz GLS SUV models at Hendrick Motors of Charlotte are eager to lead your family on your next road trip or adventure. With unique LED lighting, to wheels that range from 19 to 22 inches, to a body that's all at once muscular and aerodynamic, this is one impressive SUV lineup you don't want to miss out on.

The expressively elegant headlamps of the 2018 Mercedes-Benz GLS SUV will draw more than just admiring eyes on the busy streets of Charlotte, North Carolina. LED Daytime Running Lamps help to ensure that other drivers will take notice of your approach, while available active LED headlamps cast brighter beams and are able to adapt to upcoming Charlotte curves and oncoming traffic. And the wide tail lamps that include LED brake and turn signal lamps and "twin torch" LED running lamps, you new 2018 GLS can make sure that your exit is equally as impressive as your entrance.
Extraordinary Versatility
Large side doors and innovative EASY-ENTRY 2nd-row seats allow the new 2018 Mercedes-Benz GLS models at Hendrick Motors of Charlotte to comfortably welcome up to seven adults to three rows of luxury seating, including a spacious third row. When needed, the standard power liftgate, power-folding third row and 60/40-split second row of the 2018 GLS models can provide Charlotte, North Carolina owners with up to 93.8 cubic feet of cargo! Regardless of their configuration, the 2018 Mercedes-Benz GLS SUV lineup has an extraordinary capacity to satisfy.

Responsive V6 and V8 bi-turbo engines help your new 2018 Mercedes-Benz GLS produce more power and torque from less gasoline, due in no small part to innovative features such as advanced Direct Injection and multi-spark ignition that self-tune's every few milliseconds. Along with as many as nine paddle-shifted speeds, the DYNAMIC SELECT  feature of the 2018 GLS allows Charlotte, North Carolina owners to choose a driving mode that matches their mood. Whether you're looking for comfort, sportiness or even a mode for slick surfaces, your new 2018 Mercedes-Benz GLS SUV has got you covered.
Call 877-251-8547 To Learn More About the 2018 GLS
The 2018 GLS is Available in the Following Trims
GLS 450 SUV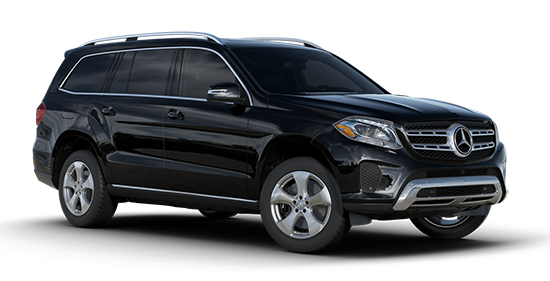 GLS 550 SUV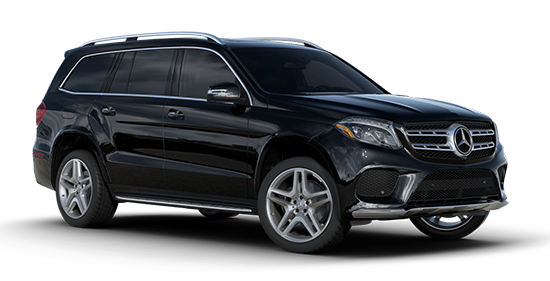 AMG GLS 63 SUV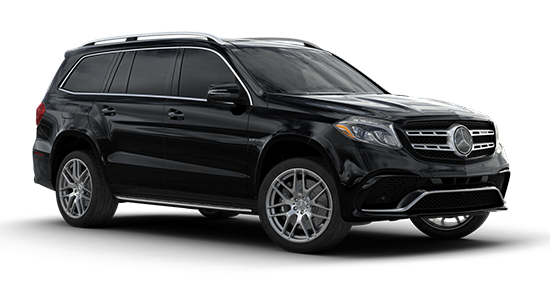 Hendrick Motors of Charlotte serves customers from Mint Hill, Harrisburg, Matthews, Charlotte and all of the surrounding North Carolina communities, helping them find the new 2018 Mercedes-Benz GLS model they've been seeking. We're proud of the exceptional level of service that our sales personnel are known for providing, and we work hard to make that each person that visits our dealership leaves satisfied. When it's time to purchase your new 2018 GLS, come by and speak with any of our friendly and knowledgeable salespeople and let them go over all of the options currently available to you.